DIESEL LAUNCHES NEW CAPSULE AT VENICE FILM FESTIVAL
Breganze (Italy). September 4th, 2020. DIESEL is proud to announce a new capsule collection titled "Unforgettable Venice," which will debut at the 2020 Venice Film Festival.

The capsule marks a special, close-to-home occasion: the Venice Film Festival is among the first global events to be held in Italy since the country's lockdown restrictions were lifted.

Representing an homage to DIESEL's heartland, the Unforgettable Venice collection is a limited-edition capsule inspired by famous Venetian symbols that will be presented in a unique setting.

As a festival that celebrates Italy's creativity—in a city that defines a unique Italian spirit—DIESEL will unveil this new release in an unexpected, classic and unmistakably Venetian way: by setting up a traditional "bancarella" vendor stall on the edge of the Piazza San Marco, with a view towards the spectacular San Marco Basilica. There is no better landmark setting to capture—and celebrate—the city of Venice. A launch event will be held on September 4, 2020.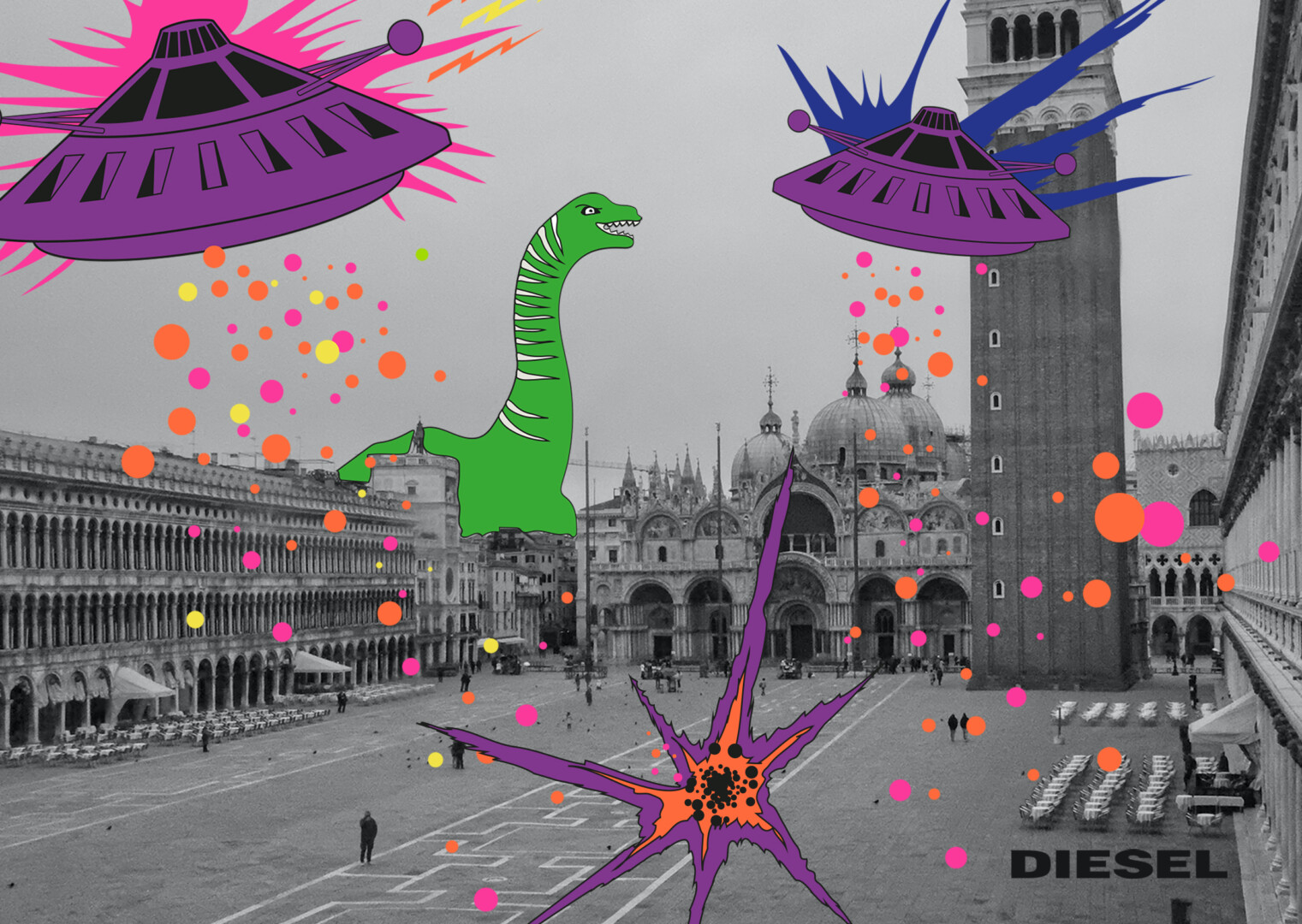 Recognizable graphics—including interpretations of the winged lion of San Marco, the Piazza San Marco and the Rialto Bridge—are applied to DIESEL apparel and accessories. These items include hoodies sweatshirts, t-shirts and unisex baseball hats. With each piece, of which only a finite number will be produced, hand-drawn sketches are overlaid on these Venetian hallmarks. The motifs become ironic and iconic. Additionally, a face mask will also be available to support the social initiatives activated by the OTB Foundation to aid the families impacted by the pandemic crisis in Italy.

The limited-edition collection will be available in the Piazza San Marco from September 2 to September 6, 2020. Select pieces will also be available on DIESEL's European e-commerce platform.
http://www.diesel.com/unforgettablevenice